Just drag and drop prefabs to build a UI without coding, and you can concentrate efforts on programming Arduino.
Read
manual.htm
, try
and get a license for your system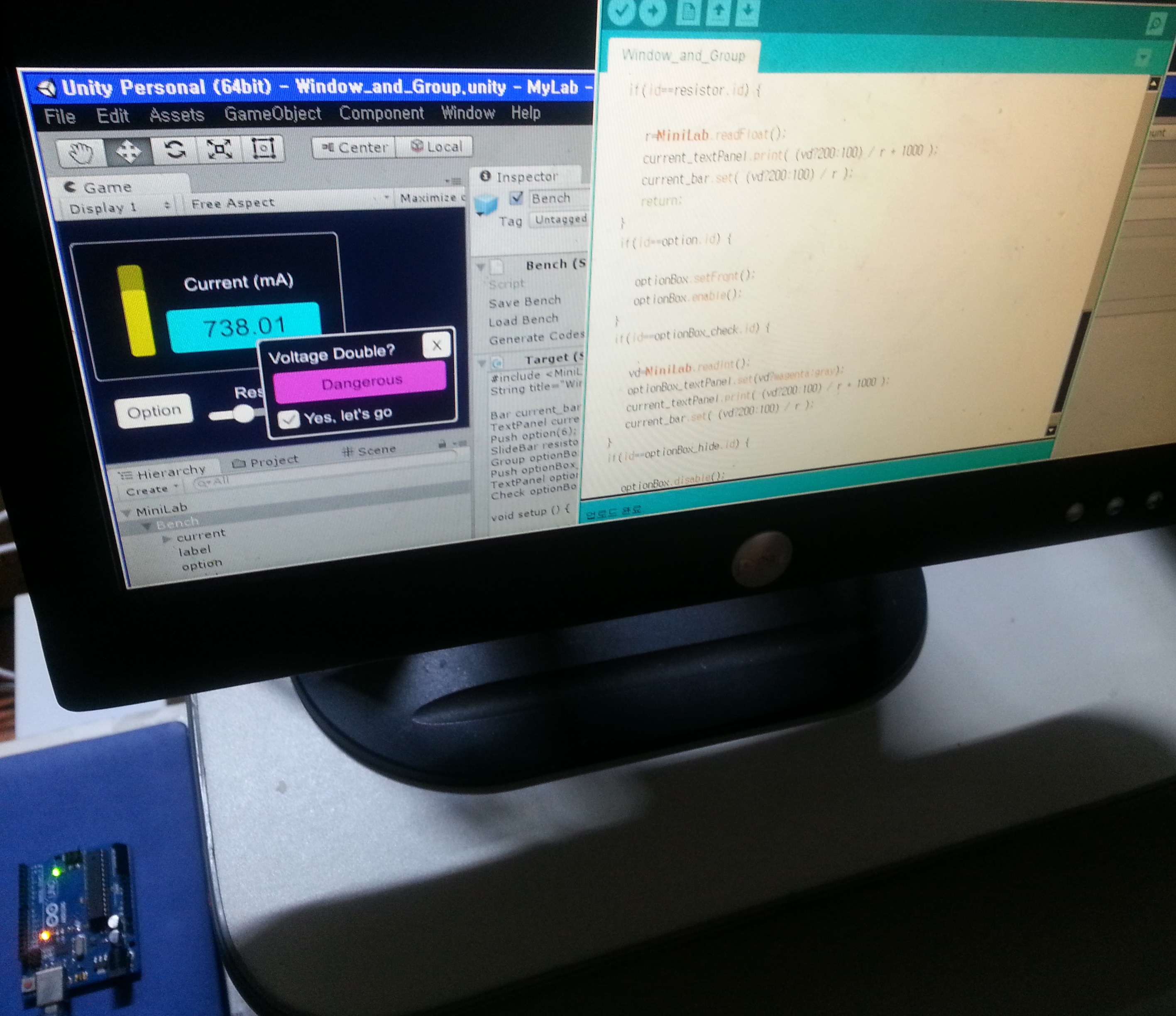 Features are:
Various UI parts to receive and send texts, integers and floats

Unity Console window also to receive texts, useful especially for debugging

5 kinds of sounds ringing by requests received

Library for easy Arduino programming

Just a click on the menu to generate Arduino codes for the UI you built

Communication through serial ports(COM) (Later versions will add other ways like TCP/IP)
Unity is required. Unity is used generally to build an application after editting and running in it, but MiniLab is not a set of parts to build applications, and it runs only in Unity Editor.